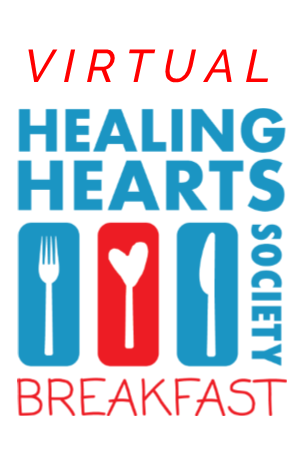 Thank you for attending the Ele's Place West Michigan VIRTUAL Healing Hearts Society Breakfast!
We are so grateful you could join us, and are excited to have you consider joining our Healing Hearts Society! The Healing Hearts Society (HHS) allows donors to help us plan our support for the coming three years, so that we can ensure that no child or teen in West Michigan grieves alone. As a member of the Healing Heart Society, you are recognized in the printed or electronic programs of all Ele's Place West Michigan Events. Additionally, should you choose, your gift will be recognized, by level, in the Ele's Place Impact Report, compiled annually. Finally, as a HHS Member, you will recieve special communication from the branch Director and other organizational leadership. Please consider joining HHS with an annual contribution starting at $1,000 per year. This level of support allows us to bring two children into our onsite programming for a full year.
Please fill out the online giving form below to make your committment (make sure to set your pledge duration to 3 years.) Should you prefer to mail in your form, click HERE to download a form and mail to: Ele's Place West Michigan, 2000 Michigan Street NE, Grand Rapids, MI 49105. If you have questions or need assistance, please contact our office at 616-301-1605.
Thank you so much for your support of West Michigan's grieving children!