Ele's Place is open VIRTUALLY!
As we navigate the Coronavirus Pandemic, the health and safety of our families, volunteers and staff remain our number one priority. We are available virtually to serve grieving children and teens at all four of our sites.
Ele's Place offers ongoing peer support groups two weeks per month for grieving children and teens ages 3-18 via Zoom. Groups are offered at no cost to the families and assistance with technology can be offered on a case-by-case basis.
Age groups typically include:
Preschool/Kindergarten, Early Elementary, Upper Elementary, Middle School, and High School.
Groups allow children to realize they are not alone in this process by
connecting with individuals their age while being facilitated by trained
volunteers with oversight from clinical staff.
Support groups for the child's parents or guardians are available and facilitated by trained clinicians.
If you have a grieving child in your life, please contact your local Ele's Place location to gain support at no cost.
What is Ele's Place?
Ele's Place is a healing center for grieving children, teens, young adults, and their families. Four branch locations support families throughout Ann Arbor, Grand Rapids, Flint,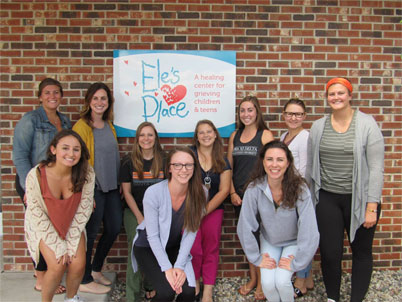 Lansing, and beyond.
Each week, peer-to-peer bereavement support groups help hundreds learn to cope and begin to heal after the death of a parent, sibling, or someone close to them. Before coming to Ele's Place, grieving children feel alone and keep their feelings inside, not wanting to burden their parents or other family members. Often, friends don't seem to understand if they haven't had a similar experience. At Ele's Place, hundreds of grieving children and teens find a warm and welcoming place to meet new friends who really understand how they feel, while they begin to heal after the death of someone close to them.
For more information, browse the tabs at the top or contact the office closest to you.
Locations
p:810.232.3040
f: 517.482.6608
1277 W. Court St
Flint, MI 48503
p: 517.482.1315
f: 517.482.6608
1145 W. Oakland Ave
Lansing, MI 48915



Ele's Place is proud to have the Platinum Seal of Transparency from Guidestar.org!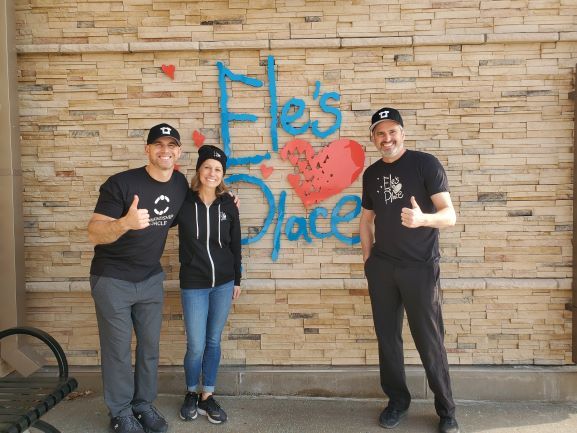 Ele's Place is excited to share our partnership with CLOZTALK! This partnership allows for 20% of all sales of Ele's Place apparel to be donated back to our organization to support grieving children and teens in Michigan! Click here to browse the Ele's Place catalog and place your CLOZTALK order today!