Volunteer Opportunities
"Everyone at Ele's Place is so nice and caring. It's a pleasure to work with them on special projects or in the office. And I know what I do helps them in their work with grieving children and their families."
Karen
office and projects volunteer
"Working with the children at Ele's Place is one of the most rewarding experiences I've had. It's an incredible feeling to know you have helped these kids have the opportunity to share their memories and feelings, and as a result, learn to live with their loss."
Julie
volunteer support group facilitator
Ele's Place offers a variety of volunteer opportunities for men and women who want to make a positive difference in children's lives. Whether they are serving as a support group facilitator with one of our bereavement groups, representing Ele's Place as an outreach ambassador at community events, or helping with fundraising events or clerical support in the office, our volunteers all play a critical role in helping grieving children cope with the challenges they are facing.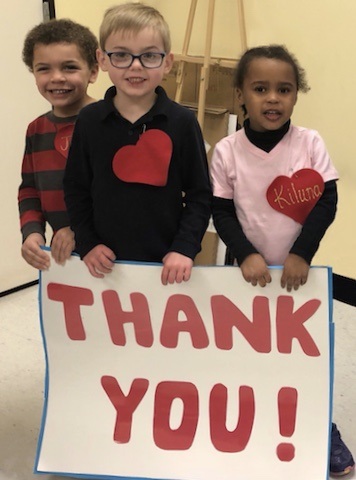 If you would like to get involved with an organization where you can make a real difference in children's lives, please consider volunteering with Ele's Place.
Please be aware that available opportunities may vary between branch locations and time of year. Each branch will communicate with local volunteer applicants as needs arise. Ele's Place will consider each applicant on a case-by-case basis, and reserve the right to select individuals based on the best fit for the organization. To work directly with the children, we ask that our volunteers make a minimum commitment of 9-12 months and undergo an extensive training and interview process.
Review all possible positions before filling out the application.
Support Group Programming
The primary services provided by Ele's Place is our peer support group program for children and their families who are grieving the death of a family member or close friend. These groups take place on weekday evenings.
Support group facilitator: Facilitators work in teams of three to four volunteer facilitators per group of 10-12 children or teens.
Requirements for becoming a Support Group Facilitator:
At least 19 years of age
Must be able to commit to volunteering one weekday evening (5:30 8:30 pm approximately) per week
Must be able to commit to this position for a minimum of one school year (Sept - June, with the exception of breaks and holidays)
Must complete our facilitator training (23 hours total, approximately four sessions taking place on weeknights and Saturdays.) Also required to attend an annual In-Service session on a Saturday.
Program helper: These volunteers assist Ele's Place staff and the support group facilitators by greeting families as they arrive at Ele's Place, monitoring children's Activity Rooms, and helping with various set-up and clean-up duties.
Requirements for becoming a Support Group Program Helper:
Must be at least 18 years of age (Some exceptions are considered)
Must complete a three-hour training session
Must be able to commit to working one weekday evening (two hours) per week for a minimum of six months, preferably the entire school year if possible.
Other Volunteer Opportunities:
Office helper: (receptionist, data entry, etc.) Hours and duties vary for each branch location.
Outreach ambassador: represent the agency in the community by staffing Ele's Place information booths, doing check acceptances, making brief presentations, etc. Training provided.
Fundraising event volunteers: help with a variety of duties at special events hosted by Ele's Place or other community organizations. Examples might include: Guest Check-In, set-up and clean-up duties, decorating, serving refreshments, etc.
Click here to submit your volunteer application!
Want a printable volunteer application? Click here.