Donate to West Michigan
YOU make THE difference! THANK YOU for standing by Ele's Place West Michigan as we stand by grieving children, teens and their families. YOUR gift to Ele's Place West Michigan ensures that our peer grief support groups remain FREE OF CHARGE.
We are welcoming families into our Home for Healing Hearts in-person once again, and are honored to provide compassionate grief support for children and teens in the Grand Rapids community, and the surrounding West Michigan area. No child or teen should grieve alone.
Every dollar counts! With the extension of provisions made in the CARES Act, up to $300 per individual ($600 per couple) is allowed as an above-the-line deduction for charitable gifts made in 2021. This deduction allows you to lower your income tax liability with your gift to Ele's Place West Michigan today.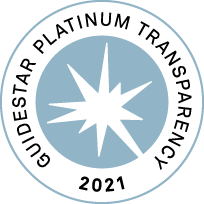 Thank YOU for all you do to support grieving children and teens!
Ele's Place is a 501(c)(3) tax-exempt nonprofit organization.